Hello Everyone
I would like to take the opportunity to announce that the team at Ozzie Web Hosting has been nominated in the My Customer Rules 2008 International Customer Service Awards for Consistently Excellent Retail Service Delivery.
The team at Ozzie Web Hosting is very proud to receive this kind of recognition for the service they provide and would like to personally thank the customers who nominated them. .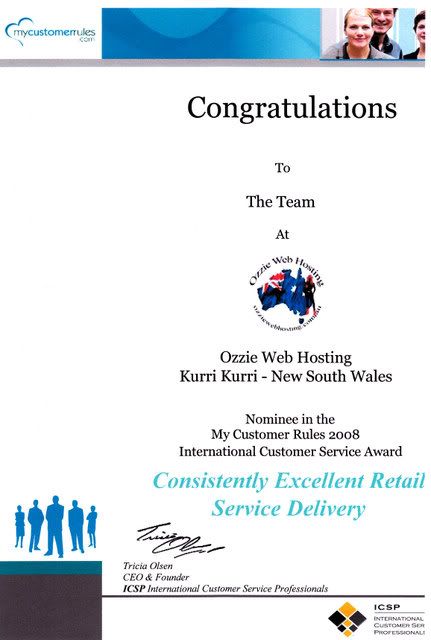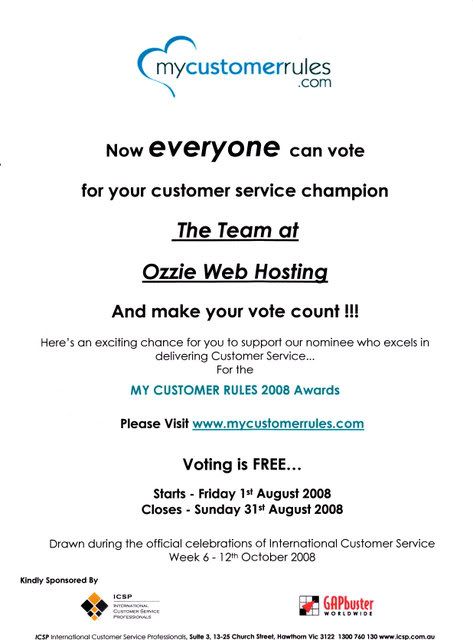 The nomination process has closed and the voting begins today, 1st August 2008. The team would be very humbled if our customers voted for them, and, as always are ready to assist you whenever you require support.
Kind Regards
Rosalind Bastow
Managing Director
Ozzie Web Hosting
Complete Website Solutions
Friday, August 1, 2008
Powered by WHMCompleteSolution